Mini MBA Program (IIM WAT PI program)
1000 Students Made it to IIMs in 2020-21 from CATKing Family
Results verified by KPMG Assurance and Consulting Services LLP
1. Daily Live Classes with IIM , S P Jain Mumbai , FMS Alumni (The Mini MBA )
2. Get Personal Interview mentorship from alumni of IIMs A, B, and C, L, SP Jain, FMS
3. Building your Interview Skills with Video Series
4. 1 Mock PI with IIM Mentors with individual feedback and profile review
5. Comprehensive WAT PI Dockets with all Student Experiences & Most Expected Topics
6. Strategic Way to Approach WAT & GD
7. Functional Dossiers to get your Mini MBA Done with Concepts of all Streams
8. SPJIMR Group Interview and Form B Application Preparation
9. IIM B Application SOP Review
10. All other IIMs and Non IIMs calls training also covered

Expecting a call from BLACKI IIMs?
IIM WAT PI Super 30 course worth

Rs.3,999/-

Get early access for
(Visit mycatking.com and check expected CAT percentile. https://mycatking.com/)
Students are advised to purchase the course as per %iles only. After completing purchase please update profile on myCatking.com
If the Score Card doesn't match the provided information shall lead to auto cancellation of subscription
Results verified by KPMG Assurance and Consulting Services
Expecting Non IIMs Calls (SIBM, SCHMRD, IMT G, GreatLakes, GIM, Welingkar,
KJ Somaiya & other Top Colleges)
Get Started with Top B-School GDPI Course
NMIMS WAT PI
Get Started with NMIMS WAT PI Course
Already a IIM WAT PI Student? Upgrade to NMIMS WAT PI Course for a Discounted Price
Upgrade to NMIMS WAT PI Course for Rs.1499/- (Only for IIM WATPI Student)

Benefits of the NMIMS WAT PI Course
1. NMIMS WATPI Sunday Classes 7-8 pm
2. NMIMS SOP Evaluation by NMIMS Alumni
3. Mock PI with NMIMS Alumni

PS: Your Details will be verified after purchasing the course at a special discount & if not eligible the course access will be disabled.
Immediately after buying the course, check your email for login ID and Password to access the Dashboard. You would receive the zoom call link to attend the induction at 6:30 PM.
Bought the course and have further Questions? Join the Induction at 6.30 pm with NMIMS Alumni:
https://catking1.webex.com/catking1/j.php?mtid=mc6207013cbb331127656f432e97bd049

Limited Time Offer! Early Access Offer Expires in
Hurry, offer valid till mid-night
Course
Monday
Tuesday
Wednesday
Thursday
Friday
Saturday
Sunday
IIM WAT PI / Top B-School GDPI
Marketing Mondays
Current Affair | Industry Insights (GD/WAT)
How to Crack Interviews with Rahul Sir
How to Crack Case Study / SOP
Finance Fridays
Personal Interview Must Do Questions with Rahul Sir
Concept Builders: GD / WAT
NMIMS CDPI
Case studies / SOP
Personal Interview
Note: All NMIMS call getters will be attending IIM WAT PI Sessions as well
Frequently Asked Questions 
Q. Does the IIM WATPI course include preparation for other colleges as well?
This course is specific to IIM WAT PI preparation, for other colleges check out For colleges like Sp Jain, MDI, Fms, Great Lakes, IMT, Symbiosis, IMI, GIM, etc https://www.courses.catking.in/top-b-school-gdpi-courses/ 
For NMIMS, KJ Somaiya and other NMAT accepting colleges refer – https://www.courses.catking.in/nmims-cd-pi-courses/
For toppers with percentile above 80%ile, IIM WATPI includes preparation for other colleges as well. 
Q. How many interviews are included?
One per course purchase. However, additional PIs may be bought at an additional cost. 
Q. Can we add the extra interview later on, can we schedule the interview before our interview?
Yes, at just Rs 499/-
Q. What's the validity of the course?
Live classes will continue till March, dashboard access for placement resources are available till September
Q. What's the validity of live classes?
March, 2022
Q. Is Mock GD is also Included?
No, mock GD is not included, GD concept builder classes take place on Sunday
Q. Are WATs reviewed? If yes, how?
WAT concept builder classes take place on Sunday. There are sample WATs available on the dashboard across varied topics like case-based, abstract-based, current affairs-based, philosophy, politics, science, business, lifestyle and others. 
Q. Does the course include sample SOPs?
Yes. There are sample SOPs available for FMS (50+), IIMB (60+), NMIMS(200+), MICA(35+), and SPJAIN Form B (4). They are continuously updated to make them relevant for the students. 
Q. Any guidance provided in writing SOPs?
SOP preparation sessions take place on Thursday and Sample SOPs are also available on the dashboard. 
Q. How many batches are there?
Two. Live sessions take place on Webex. Batches may increase as per requirement. 
Q. Who will take our mock PIs? Teachers or Alumni?
IIM Call getters are interviewed by IIM Alumni and some CATKing faculties who are all experienced and have gone through the same process. Other b-school call getters will be interviewed by their respective b-school alumni or experts from top b-schools. 
Q. Will any guidance be provided in filling forms for colleges?
Form filling sessions are conducted periodically and Youtube videos are also released as per requirement. However, personalized guidance is not included except in exceptional situations. 
Q. How do I navigate my way through the dashboard? Where can I find the live class sessions? 
Kindly check out this video: https://youtu.be/R0pcg_7rIrY
Success Stories, why students' love IIM WAT PI / GE & GDPI Courses by CATKing
It's an amazing feeling and I am extremely grateful to CATking for everything . My journey with Catking started from watching Rahul Sir's motivational youtube videos while preparing for CAT and I was at the lowest point when that single video of him lifted me up. I shall be forever grateful to the CATKing family and especially to you for keeping everyone motivated through his videos. I can never thank CATking enough for this immense help. Being a student with a 2 year gap, converting one of the Holy Trinity was never in my wildest dreams. Thank you so much for making it come true. Extremely grateful to Rahul sir.
Charupreet - IIM Calcutta
---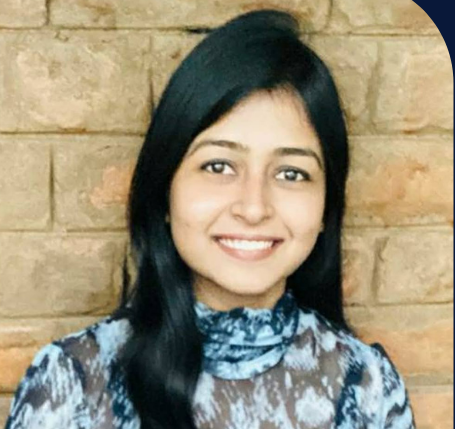 Made it to IIM Calcutta, this dream come true would not have been possible without CATking. Thankyou for all the motivation and guidance from the CATking Faculty.Rahul Sir Rocks!!
Harshita - IIM Calcutta
---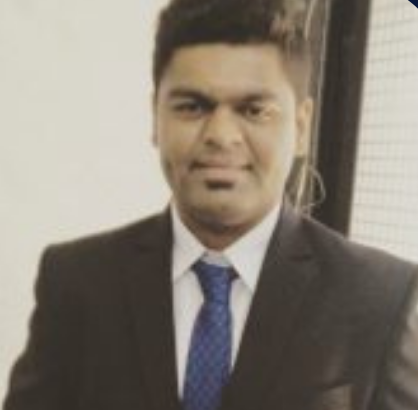 Being a CA student I had no clue about the MBA system and how to prepare for MBA entrances, but the guidance provided by Catking helped me sail through the entire process. Their study material and mocks helped me to prepare for CAT in a structured manner, also the training is given for group discussions and personal interviews was phenomenal. Rahul sir is truly the king at motivating students and he has even helped me improve my communication skills which will help me even in my MBA. Would like to also mention Anisha Mam who was a constant at the Interview preparations and always ready for any help. A heartfelt thank to the entire Catking team!
Samay - SP Jain

---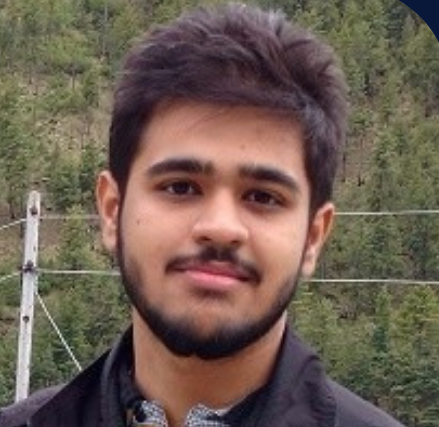 I want to thank Rahul sir and CATking from my heart for guiding me throughout  the last few months. Finally the hard work paid off, converted IIM Bangalore . It could not have been done without CATking.Thankyou Rahul Sir for giving me direction in my life and also thankyou for his guidance and support.
Shubham - IIM Bangalore
---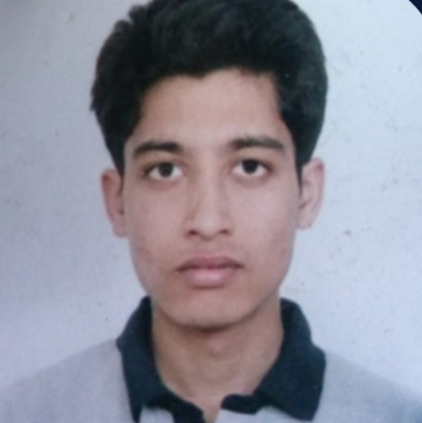 Thankyou Rahul Sir and Anisha Maam for the all the guidance and personal support during the exams as well as interviews.CATking has done a great contribution in starting my MBA journey.CATking Rocks!!
Abhinav - IIM Lucknow
---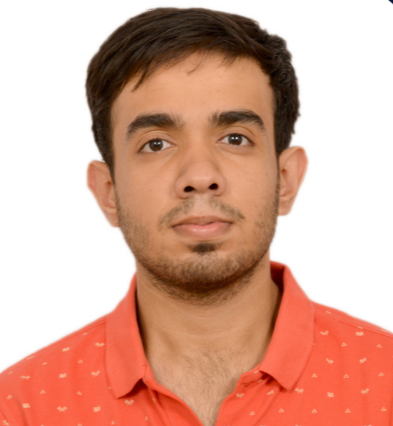 Thanks to the entire CATKing team, who have played an important role in my success to make it to IIM Ahmedabad. I would like to thanks Rahul Sir for his continuous support and motivation till the D-Day.
Aditya - IIM Lucknow
---
I had joined CATking in June to get help in the VARC section. Initially, I attended one-on-one session with Anisha ma'am. This helped me gain some familiarity with the kind of questions appearing in CAT and  how to go about solving them.
Jagesh, CAT 100%iler IIM A, B, C Convert
---
Thanks to the entire CATKing team, who have played an important role in my success to make it to IIM Ahmedabad. I would like to thanks Rahul Sir for his continuous support and motivation till the D-Day.

Raj - IIM Ahmedabad
---
GDPI are always a big challenge, as the competition gets steeper; however, I was lucky to have the CATKing team to mentor me on this very crucial step. Thanks to Rahul sirfor his end to end guidance on all the aspects of GDPI.

 Jay - SPJain
---
I truly thank CATKing for helping me make it to IIM Ahemdabad, I am thankful to Rahul sir for all the last moment tips & tricks.

 Sakshi - IIM Ahmedabad

---

It was a wonderful learning experience with CATKing. Anisha Ma'am and Rahul Sir were very supportive throughout the preparation journey and constantly kept motivating. They played a pivotal role on my journey to IIM-Kozhikode, especially during the GDPI rounds. Big thanks once again to the whole team

Angshuman - IIM Kozhikode
---
Thankyou Rahul Sir and Anisha Maam for the all the guidance and personal support during the exams as well as interviews because of which I have converted IIFT Delhi.CATking has done a great contribution in starting my MBA journey.CATking Rocks!!

Indu- IIFT Delhi

---

I, Aditya Aher, would like to thank Catking for the immense contribution towards my CAT Journey and helping me to get into one of the Top B-Schools in the country. This was all possible due to Rahul Sir, Anisha Ma'am and all the other faculties of Catking who made sure that we are well equipped with the concepts taught in the class. The Mock Group Discussions, Personal Interviews, WAT, and the knowledge-based lectures added a layer to my preparation. I have learnt a lot of things during my Journey with CATKING. Thank You so much!!

Aditya - IIM Bodhgaya

---

The one factor which I valued the most about CATking is it's personalized guidance. No 2 interviews are the same. Hence the preparation for them should be a personalized experience which CATking surely provides. Walking on those guidelines I converted IMT Ghaziabad, XIMB and the CATking speciality, MICA. So I definitely believe that CATking will be beneficial in identifying and improving your weaknesses.

Prathamesh - SP Jain
I am lucky to be part of CATking family. Converted 7 IIMS , IMT Ghaziabad, SCMHRD and SIBM Pune all thanks to the guidance and energy of Rahul Sir. I loved the way he teaches verbal and gives motivation
Pallavi - IIM Bangalore
---
The best thing about CATking is that each and every student gets personal attention here (which includes building up your profile too).Every student has his/her strength & weakness.Faculties at CATking takes care that individually everyone's weakness is worked upon and strength is strengthened more.USP at CATking is Rahul Sir,who is a real ball of fire.Anisha Ma'am's personal guidance will make sure that you don't lose the grip at any point of time.While preparing for PI,they just don't make you ready to Rock PI,but they overall change your mindset and makes you a better version of yourself ,ready to enter the business world.
Apporva  - IIM Ahmedabad

---
I would like to thank Rahul Sir and the whole CATking family for all the effort and time that they have given us.Will ask people to join CATking for any help  they need regarding MBA preparation and journey.

Poorvi - FMS

---

I converted IIM Bangalore all because of constant motivation from Rahul Sir.This is all because of CATking today i have acheived my dream.

Abhijeet - IIM Bangalore

---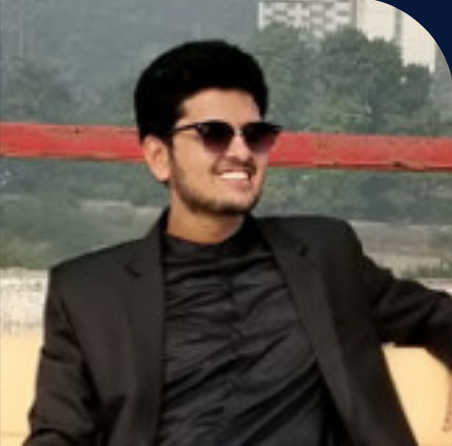 Converted IIM Nagpur,IIM Ranchi,IIM Amritsar,IIM Kashipur and IIM Bangalore all thanks to CATking family starting from mocks to interview,CATking is always there for you.All zoom calls were really helpful.Rahul Sir Rocks!!!
Shalin - IIM Bangalore
---
CATKing was really helpful in my GDPI Preparations for IIMs. Tips and Strategies by Rahul, helped me think through for the entire process, rather than just preparing from the WAT PI point of view.

Mayank - FMS

---
First of all all thanks to Rahul Sir and CATking Faculty for all the hardwork they have put in, giving personal attention to each student.Also CATking videos and material compilation helped a lot in getting me my dream B-school.
Tushita - IIM Bangalore

---

I was a student at CATking for GDPI preparation. I converted IIM Lucknow, IIM Indore and IIM Bangalore.I would like to thanks Rahul Sir for all the motivation. The GDPI preparation course was also of great help.I would like to thank CATking for all the guidance and support in getting my dream college.

Uday - IIM Bangalore

---
Rahul Sir, I would like to share with you that I have finally made it to Indian Institute of Management Ahmedabad (IIMA) and am now part of their prestigious PGP program. Your unending support has propelled me to work hard and improve and hence all of this would not have been possible without you. Thanks for being a pillar and pushing me to do better! Anisha Mam thanks for being so approachable that I could rely on you to ask the stupidest jokes. My journey from the interview call letter to the final merit list would have been impossible without CATKing. 
 Prachodaya - IIM Ahmedabad
---


Rahul Sir's verbal Wednesday's were the best and he has helped a lot in verbal as verbal was my weakest section being an engineer and thank you to Anisha Ma'am for all the help and guidance during GDPI.
Kirti - IIM Calcutta
---
The mentors at CATKing with their teaching methods especially "strategies" were very helpful.

Their support and motivation helped me convert IIM C. I would like to thank Rahul Sir for conducting lot of Mock GDPI sessions and providing honest feedback.
 Debanjana - IIM Calcutta
---
CAT is one of the most crucial exams of one's life and having the right preparation partner goes a long way in this decisive battle. I was fortunate to have CATKing alongside my preparation.

 Piyush – IIM Lucknow
---
Thanks to CATKing, I was able to make it to a top B-School like SPJain. It is always special to make it to the college of your teacher. Now I can proudly say, I share the same college as that of Rahul Sir. I would also like to thank all the faculty at CATKing esp Ekagra Sir and Anisha ma'am.

Sagar - SP Jain (SPJIMR)

---

I would like to thank Rahul sir for firing spark in me to prepare for CAT and go for MBA. I was not sure whether to go or not for MBA but introductory session by Rahul sir motivated me and I decided to prepare for CAT. His quote 'Success is the best revenge' kept me motivated throughout my preparation as I wanted to prove a point to someone.

Vivek - IIM Bangalore
---
CATKing was really helpful in my GDPI Preparations for IIMs. Tips and Strategies by Rahul, helped me think through for the entire process, rather than just preparing from the WAT PI point of view.
 Jay - IIM Bangalore
IIM A,B,C & Other IIMs Convert Results of CATKing 2020-21
IIM Ahmedabad Converts 2020-21
Aditya
Akshay
Sudipta
Sachin
Rajarshi
Somjit
Amireddy Bharath
Soumyajit
Ashwin
Vanshika
Neha
Shubham
Brishti
Susmitha
Preeti
K Sri
Aishwarya
Aryan
Vaidehi
Sujith
Atirek
Siddhi
Bhaskar
Shalin
Anandita
Priyanka
Rahul
Neel
Rohit
Prachet
Lucky
Guna Sekhar
Kartavya
Harsh
Riya
Vaibhav
Marri Krishna
Vijay
Rohit
Kirti
Linda
Yogesh
Tanuj
Vineeth
Aparna
Vishakha
Rohit
Saurav
Rishabh
Anurag
Rimitha
Jagesh
Atirek
Aishwarya
IIM Bangalore Converts 2020-21
Shalin
Anjali
Prashant
Soumyajit
Anandita
Brishti
Shubham
Shubham
Komal
Naman
Ajay
Suchet
Avadhoot
Shubham
Aditya
Neha
Vaidehi
Mayuresh
Somjit
Lucky
Preeti
Pallavi
Ankit
Ayush
Bhaskar
Shubhankar
Vaibhavi
Tushita
Nikhil
Abhijeet
Strivathsav
Rahul
Akash
Sarang
Krishna
Aishwarya
Vineeth
Riya
Vishakha
Saurav
Rohit
Vijay
Sumeet
S R Milan
Utkarsh
Surjit
Nandamuri
Rohit
Pothuraj
Anurag
Vanshika
Kshitiz
Rishabh
Renjini
Avadhoot
Pooja
Ankit
Poorva
Rutuja
Kushal
Sagar
Tarun
Aishwarya
IIM Calcutta Converts 2020-21
Soumyajit
Charupreet
Somjit
Ajay
K Hemanshi
Lucky
Rajarshi
Brishti
Devendra
Shivangi
Ayesha
Abhishek
Neha
Pallavi
Shubham
Akash
Bhaskar
Riya
Vaidehi
Aman
Husain
Amit
Prakash
Siddharth
Surjit
Pratyush
Vijay
Abhijeet
T Soumya
Amit
Akanksha
Isha
Anurag
Vanshika
Priyanka
Tanisha
Tanuj
Vivekananda
Saurav
Chaitanya
Sanya
Guna Sekhar
K Hemanshi
Amartya
Harshita
Tushita
Sidhant
Mayank
Shalin
Viskure
Sumeet
Riya
Sagar
Minhaj
Siddharth
Prakash
Aditya
Oishee
Harshita
IIM Lucknow Converts 2020-21
1. Swapnil
2. Aditya
3. Malla
4. Aman
5. Tanvi
6. Soumyajit
7. Ayesha
8. Amit
9. Shubham
10. Anusha
11. Anwesh
12. Rajarshi
13. Naman
14. Nandan
15. Rahul
16. Suyash
17. Vaidehi
18. Rohit
19. Walasa
20. Akshay
21. Archit
22. Ankit
23. Nupur
24. Rutuja
25. Hanut
26. Bommu
27. Bhaskar
28. Ashwin
29. Sulaiman
30. Aditya
31. Anandita
32. Hari
33. Arjun
34. Mayuresh
35. Aditya
36. Vanshika
37. Akanksha
38. Riya
39. Devesh
40. Lucky
41. Mahendra
42. Bipul
43. Debanjan
44. Narendra
45. Vijay
46. Sagar
47. Pallavi
48. Divya
49. Shanmukha
50. S R Milan
51. Soorishetty
52. Aditya
53. Varunesh
54. Strivathsav
55. Harsh
56. Shabd
57. Nallakuntla
58. Guna
59. Nikhil
60. Prahlad
61. Utsav
62. Ankit
63. Vaibhavi
64. Poorva
65. Suchet
66. Akshay
67. Brishti
68. Suyash
69. Aditya
70. Anjali
71. Abhinav
72. Shubham
73. Himanshu
74. Prantik
75. Hari
76. Chaitanya
77. Gokul
78. Nandam
MDI Gurgoan Converts 2020-21
1. Purvesh
2. Ankit
3. Aishwarya
4. Aashish
5. Divyang
6. Anuradha
7. Charupreet
8. Anirudh
9. Archit
10. Ankam
11. Rishabh
12. Shrinivas
13. Ishani
14. Soumya
15. Arnab
16. Piyush
17. Indrasom
18. Abinash
19. Heenu
20. Prasoon
21. Dharmik
22. Shinjini
23. Aniruddh
24. Akshay
25. S Phani
26. Aurojyoti
27. Parthavi
28. Swarnadeep
29. Abhirami
30. Akriti
31. Gourav
32. Akshay
33. Chirag
34. Ankam
35. Rahul
36. Nalin
37. Soorishetty
38. Vishesh
39. Niyati
IIM Kozhikode Converts 2020-21
1. Hari
2. Haren
3. Navya
4. Geeta
5. Swapnil
6. Tanvi
7. Gahana
8. Shagun
9. Chaitanya
10. Ajay
11. Heenu
12. Naman
13. Shubham
14. Parthavi
15. Shubham
16. Chaitanya
17. Anushree
18. Rahul
19. Bhaskar
20. Radha
21. K Sri
22. Rajwinder
23. Tushita
24. Dip
25. Harshita
26. Apurva
27. Shikha
28. Rajarshi
29. Archit
30. Arjun
31. Yash
32. Deekshith
33. Ankur
34. Ayesha
35. Shalin
36. Shivanjali
37. Nandam
38. Sriram
39. Rahul
40. Saad
41. Vaidehi
42. Kushal
43. Tarun
44. Utkarsh
45. S R Milan
46. Komal
47. Surjit
48. Shubhankar
49. Anuja
50. Paritosh
51. Akanksha
52. Pratyush
53. Siddharth
54. Saurabh
55. Siddharth
56. Prachet
57. Abhijeet
58. Sagar
59. K Hemanshi
60. Pallavi
61. Aashi
62. Rahul
63. Soumyajit
64. Anandita
65. Shrija
66. Shubham
67. Suyash
68. Pothuraju
69. Animesh
70. Anurag
71. Devesh
72. Vanshika
73. Rishabh
74. Narendra
75. Harjot
76. Divya
77. Shanmukha
78. Vaibhav
79. Guna
80. Vaibhavi
81. Poorva
82. Brishti
83. Renjini
84. Sagorika
85. Vishakha
86. Aryan
87. Ashish
88. Mayuresh
89. Priyanshi
90. kanak
91. Sagnick
92. Ritik
93. Navy
94. Sagorika
95. Heenu
96. Anushree
97. Ankit
98. Prakash
99. Harshit
100. Aryan
101. Akshay
102. Mohak
103. Rahul
104. Aditya
105. Lucky
106. Rajvinder
107. Debanjan
108. Hari
109. Harshita
110. Gokul
111. Kushal
112. Rajeshwer
113. Dip
114. Ajay
IIM Indore Converts 2020-21
1. Deep
2. Shivangi
3. Rishabh
4. Anjali
5. Shinjini
6. Ankit
7. Mahendra
8. Prabhakar
9. Uday
10. Vaidehi
11. Prashant
12. Sai
13. Swapnil
14. Naeem
15. Neel
16. Kushal
17. Tushita
18. Shreya
19. Harshita
20. Abhishek
21. Amit
22. Shubham
23. Anwesha
24. Soumya
25. Rajvinder
26. Harshit
27. Anwesh
28. Sumit
29. Shikha
30. Pratik
31. Anushka
32. Naman
33. Vishwa
34. Chiranjibi
35. Heenu
36. Avadhoot
37. Aman
38. Nikhil
39. Somjit
40. Ajay
41. Shagun
42. Soumyajit
43. Preeti
44. Kanak
45. Rahul
46. Mayuresh
47. Ayush
48. Akash
49. Tanmay
50. Bhaskar
51. Aayush
52. Vaibhav
53. Lucky
54. Ayesha
55. Devesh
56. Shubham
57. Abhijeet
58. Makarand
59. Russel
60. Kakada
61. Challa
62. Abhishek
63. Prachet
64. Sagar
65. Anandita
66. Shalin
67. Akshay
68. Tanisha
69. Aditya
70. Vineeth
71. Riya
72. Vishakha
73. Saurav
74. Manan
75. Saurabh
76. Shraddha
77. Ritu
78. Vipin
79. Tarun
80. Sagnick
81. Utkarsh
82. S R Milan
83. Surjit
84. Nandamuri
85. Shubhankar
86. Akanksha
87. Siddharth
88. Shrija
89. Soumya
90. Anirvan
91. Shubham
92. Isha
93. Anurag
94. Siddharth
95. Vanshika
96. Harjot
97. Aparna
98. Shubham
99. Sandeep
100. Aditya
101. Devesh
102. Sahil
103. Poorvi
104. Tanvi
105. Abhirami
106. Geeta
107. Pavishnu
108. Aayush
109. Strivathsav
110. Harsh
111. Sanya
112. Shreya
113. Rishabh
114. Heenu
115. Guna
116. Pooja
117. Jay
118. Sanket
119. Arunita
120. Pallavi
121. Ajinkya
122. Raj
123. Shreya
124. Anjali
125. Abhinav
126. Kushal
127. Rajeshwer
128. Ajay
IIM Shillong Converts 2020-21
1. Purvesh
2. Shagun
3. Abhirami
4. Shivanjali
5. Paridhi
6. Aman
7. Swagat
8. Utkarsh
9. Ayush
10. Chiranjibi
11. Anuradha
12. Anshika
13. Mridula
14. Yash
15. Prahlad
16. Himanshu
17. Sanskruti
18. Ankur
19. Gaurav
20. Rahul
21. Suyash
22. Udit
23. Parthavi
24. Karunakar
25. Charupreet
26. Chinmay
27. Akshay
28. Rahul
29. Lucky
30. Haren
31. Ayesha
32. Pratik
33. Rajarshi
34. Shreya
35. Parth
36. Anjali
37. Rahul
38. Tarun
39. Naman
40. Abhishek
41. Sagnick
42. Nayan
43. Shashank
44. Akanksha
45. Vivek
46. Siddharth
47. Siddharth
48. Shreya
49. T Soumya
50. Vaibhavi
51. Sohid
52. Radha
53. Devanshi
54. Suma
55. Anirvan
56. Saptangshu
57. Rishabh
58. Devesh
59. Revati
60. Sulaiman
61. Renukadas
62. Shubham
63. Karishma
64. Saiteja
65. Shabd
66. Devanshi
67. Aman
68. Neel
69. Purvi
70. Midhun
71. Guna
72. Pooja
73. Harshit
74. Shikhar
75. Anandita
76. Suyash
77. Anjali
78. Oishee
79. Revati
80. Muskan
81. Sai
82. Ayush
83. Rajeshwer
84. Krishnapriya
FMS Converts 2020-21
1. Charupreet
2. Tushita
3. Soumyajit
4. Poorvi
5. Hemanshi
6. Lucky
7. Ayesha
8. Rahul
9. Tanvi
10. Brishti
11. Utsav
12. Vanshika
13. Vaidehi
14. Gayatridevi
15. Anandita
16. Aayush
17. Kumar
18. Siddharth
19. Shinjini
20. Kushal
21. Shubham
22. Vijay
23. Arjun
24. Sagar
25. Aishwarya
26. Abhisekh
27. Aishwarya
28. Poorva
IIFT Converts 2020-21

1. Anirudh
2. Priya
3. Rithvik
4. Chandan
5. Farzaq
6. Ankita
7. Jashim
8. Mohak
9. Utsav
10. Ishani
11. Indu
12. Bijay
13. Ravi
14. Ashwini
15. Priyanshi
16. Akansha
17. Pranav
18. Jashim
19. Poulami
20. Utsav
21. Raghav
22. Prashant
23. Rohit
24. Chandan
25. Ankam
26. Shashank
27. Nishant
SPJIMR Converts 2020-21
1. Sharath
2. Haren
3. Heenu
4. Rishabh
5. Purvi
6. Parthavi
7. Nivedita
8. Amrita
9. Priyanka
10. Chaitanya
11. Anik
12. Nikhil
13. Ayan
14. Shubham
15. Shreyansh
16. Krishna
17. Anirvan
18. Shinjini
19. Karan
20. Rohan
21. Pooja
22. Dharmik
23. Gourav
24. Rajeshwer
25. Shrey
26. Manjot
27. Vaibhav
SIBM Pune Converts 2020-21
1. Vedika
2. Ayush
3. Rishik
4. Sneha
5. Padmavathi
6. Akash
7. Pulkita
8. Sandeep
9. Akriti
10. Siddharth
11. Rahul
12. Nallakuntla
13. Gargi
14. Gaurav
15. Siddharth
16. Radha
17. Anik
18. Nikhil
19. Agnip
20. Chetna
21. Akshat
22. Abhishek
23. Purvesh
24. Chetna
25. Aman
26. Akshit
27. Farhan
28. Rahul
29. Ayush
30. Sanya
31. Sharvari
32. Ayush
33. Abhishek
34. Pallavi
35. Chandan
36. Arnab
37. Chirag
38. Gursimar
39. Vallabh
40. Lucky
41. Shivani
42. Aayush
43. Rohan
44. Ayush
1. Abhirami
2. Parul
3. Parth
4. Saurav
5. Ashish
6. Nayan
7. Vaibhav
8. Shreyan
9. Kshitiz
10. Vinisha
11. srajal
12. Poonam
13. Madhur
14. Aanchal
15. Guneeta
16. Vineeth
17. Husain
18. Preeti
19. Amireddy
20. Harsh
21. Surjit
22. Saad
23. Vishal
24. Akash
25. Swarnadeep
26. Mitashi
27. Kshitiz
28. Siddik
29. Saikrishna
30. Bhagyashree
31. Savi
32. Shubham
33. Sagorika
34. Suyash
35. Supreet
36. Archis
37. Aditi
38. Strivathsav
39. Prashant
40. Shinjini
41. Rahul
42. Deepakshi
43. Ashish
44. Krishna
45. Meesha
46. Aishwarya
47. Shabd
48. Devanshi
49. Naman
50. Shahid
51. Ritu
52. Sinjana
53. Saurabh
54. Bhavani
55. Naman
56. Hitesh
57. Aswin
58. Sanya
59. Bolla
60. Shrinivas
61. Riya
62. Prachet
63. Poorvi
64. Shivanjali
65. Sohmshetty
66. Simran
67. Alankrit
68. Rishabh
69. Rohit
70. Ankit
71. Karan
72. Gaurav
73. Charupreet
74. Sanidhya
75. Rohan
76. Himani
77. Rahul
78. Nallakuntla
79. Purvesh
80. Sabuj
81. Rishabh
82. Purvi
83. Midhun
84. Ashwin
85. Guna
86. K Hemanshi
87. Amit
88. Tanvi
89. Gursimar
90. Nikhil
91. Dharmik
92. Tushita
93. Aishwarya
94. Shreya
95. Anuradha
96. Pallavi
97. Pulkit
98. Saumya
99. Akshay
100. Kruthika
101. Vaibhavi
102. Siddharth
103. Soorishetty
104. Sachin
105. Tejomoy
106. Kaushal
107. Suchet
108. Vishesh
109. Rahul
110. Sushant
111. Kavit
112. Suma
113. Ayushi
114. Akshay
115. T Soumya
116. Ankit
117. Brishti
118. Archit
119. Garbhapu
120. Raj
121. Samreet
122. Mansi
123. Linda
124. Lucky
125. Radha
126. Prateek
127. Moinak
128. Muskan
129. Sai
130. Ankur
131. Gaurav
132. Somya
133. Sai
134. Walasa
135. Srishti
136. Shashank
137. Rajeshwer
138. Krishnapriya
139. Nandam
140.Amrita
141. Sanpreet
142. Mayuri
143. Jugal
144. Jashim
145. Shahid
146. Shreya
147. Dipen
148. Anushka
149. Omanshu
150. Naman
151. Shikhar
152. Rudra
153. Gaurav
154. Shailesh
155. Sai
156. Devanshi
157. Naman
158. Ajay
159. Shrey
160. Srishti
161. Sai
162. Piyush
163. Kavikondala
164. Gaurav
165. Gautam
Live Workshops
Join us wherever you are! – Live sessions on every topic for Group Discussions. All that you would get in a classroom course is provided to you at the comfort of your home/wherever you are.
Delivery by Mentors from IIM / SP Jain / NMIMS / JBIMS – These elite trainers are there to guide you through their live virtual sessions. They understand strategy and pacing and how to transform an 'average' shortlist to a 'smart' one!
Knowledge Transfer Sessions
You will get guidance from your assigned trainers in the form of review and feedback on live interviews. So you still get the benefits of a classroom course, without actually having to come to attend classes!
Get the insights from the MBA perspective on the current affair topics, what are the success factors and some constructive criticism to all the key initiatives being taken in the economy. Know the statistics that can give you an edge over the others in every Group Discussion or Written Ability Test.
Practise GDPI Sessions with Feedback
Live Group Discussions & Personal Interview with the experts from the top B-Schools. Case studies with the Scientific approach. In-person & Skype interview sessions (online) with personalized feedback. The required flexibility to groom you for every IIM call you get.
Still have questions? Call us on 8999-11-8999 for more details.